Festivals should feel safe and diverse. All party-goers can play a part in modelling a culture where everyone's festival experience is valued and no one is made to feel uncomfortable.

Zero-Tolerance to Assault & Harassment
There is a rising movement globally to support positive change and acknowledge the experiences of those who are more at risk from incidents of sexual assault and harassment - typically, but not exclusively, women.

All Festivals have a zero-tolerance policy towards any kind of sexual assault or harassment. There is no evidence to suggest that more of these incidents take place at festivals, but organisers take this issue incredibly seriously in their planning and practices. These include the provision of welfare services, 24 hour security on campsites and arenas and close working relationships with police and other relevant agencies.
Safety and protection is important (read more about how to avoid crime at festivals here), but there also needs to be a focus on the cause and prevention of harassment and assault.
AIF Safer Spaces at Festivals
The Association of Independent Festivals launched the 'Safer Spaces at Festivals' campaign encouraging festival goers to play an active role in promoting safety, with three key messages:

1. Zero Tolerance to Sexual Assault
Sexual assault is never ok. If you or any of your friends experience this kind of behaviour you should report it immediately and know that it will be taken very seriously by police and event organisers. It doesn't matter if you are intoxicated, you will be listened to and given the support you need.
2. Hands Off Unless Consent
Consent means agreeing to do something. When it comes to sex, this means someone agreeing to take part in a sexual activity. Any form of sexual contact without consent is illegal whatever the age of the people involved. If you do not give consent and a person still engages in a sexual act, this is sexual assault or rape. Remember you shouldn't ever feel pressured into any kind of sexual activity. It's ok to say no or change your mind. (Read more about understanding consent and sexual health here).
3. Don't Be a Bystander
If you witness any kind of sexual assault don't just ignore it. Report what you have seen to a member of the security team immediately. Be a friendly face in the crowd and help look after each other.
Creating a Culture of Respect
Within a festival community we should all help model a culture of respect. We can do this by looking out for each other and being aware of how our own behaviour can, sometimes unintentionally, make others feel.
Be a friendly face in the crowd - if you see someone being objectified, harassed or looking uncomfortable with another's behaviour, ask if they are ok.
Respect personal space – for example in a crowd you may be standing very close to people, but keep your hands to yourself.
Say 'excuse me' if you are moving through a crowd rather than just pushing or putting your hands on people.
If you are moving into a small space that's already occupied ask is it ok if I sit/stand here?'.
In conversation, respect verbal and bodily clues about whether someone wants the chat to continue.
Don't flirt with someone who isn't showing any interest.
Only engage in 'sexual banter' if you are certain it will be found amusing and with people you know well.
Don't stare at people - it can feel unsettling and intimidating.
Keep your mates in line - if someone you're with behaves inappropriately, don't just keep quiet.
Festivals are a place to make new friends but recognise that if a stranger is wary of you, it's not personal. Some people are not always immediately comfortable with people they don't know.
When walking behind people on their own at night, leave a bit of distance. The closer you are, the more threatening you may seem.
Be sensitive to the fact that when people are intoxicated, things can sometimes be taken the wrong way.
If you are feeling upset and need to talk, visit the welfare team who can offer confidential advice and support.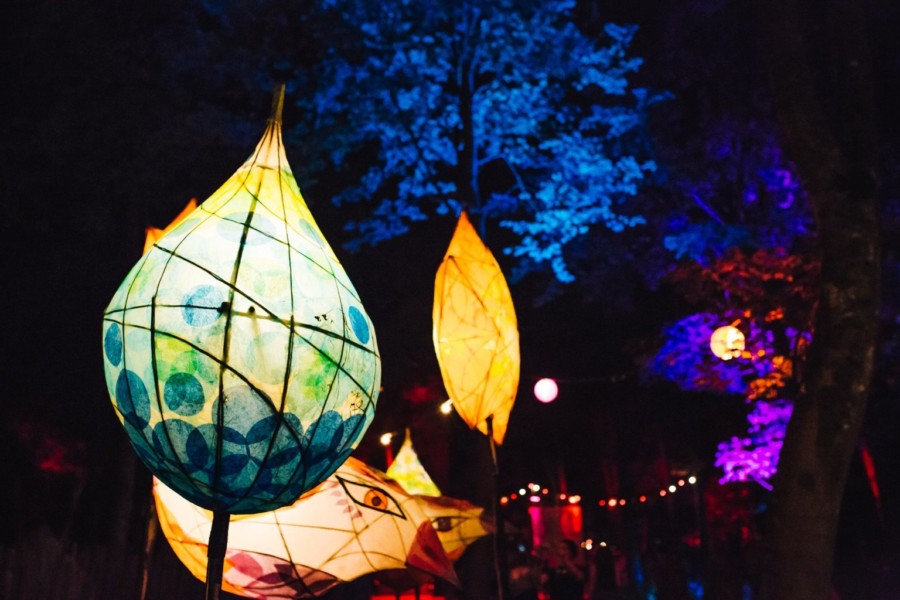 Reporting Issues
Festival organisers take reports of assault and harassment at events very seriously. If you experience this kind of behaviour, you should report it and feel confident that you will be believed and supported.
It does not matter if someone has been drinking or taking drugs; sexual assault is never the fault of the victim.

You can report incidents to any of the following on site at events:
Police Officer
Member of the Security Team
Welfare Staff
Medics
Event Stewards
If you experience a serious assault, whoever you report this to should escalate it immediately to the event management team who can contact the police.
The festival welfare team will have trained, caring professionals on site who can support anyone who experiences assault or harassment.
Useful Links
Questions?
All festivals have slightly different rules. If you have any questions you should contact the organisers of the event that you are going to. Visit the event website for details of how to get in touch.
Festival Safe is aimed at people heading to UK festivals. Much of the information you'll find here will be useful wherever your event is being held, but if you are heading to an overseas event remember that rules, and in particular the law, can be different in other countries.